Profitable Cultural Change in Corporate Culture
Culture and Lean Professional tells you how to achieve a profitable cultural change in your company with little effort. This works so well that people enjoy it and a suction is created. He himself has been living the cultural change successfully with body and soul for many years.
Are you as horrified as I am
thinking of massive cultural change projects?
Designing elaborate workshop series, exposing the accumulated frustration. Then developing a mission statement, a vision, wonderful sounding corporate values. Packing all this in beautiful posters and brochures. And then training the entire workforce. With the desire to finally succeed. But from the beginning there are comments like…
Has been tried unsuccessfully several times.
As long as they don't change up there, it doesn't make sense.
Such a culture nonsense.
I told you it wouldn't work, didn't I?
And these are the rather nice comments…
I wouldn't be surprised if you would rather do your unloved annual tax declaration than listening to the same arguments for the 500th time… why cultural change in your company is urgently necessary, but hopeless.
But you have a good motive!
You want to improve the cooperation within the company. Making people feel joy in their work. And you want your company to be even more successful and profitable! You have a clear goal in mind and a lot of experience. But yet you keep running in front of a wall of resignation, indifference, resistance or sarcasm. What's the problem?
What is wrong with your cultural change efforts?
Of course I do not know your specific situation. But if I interpret the conversations with many people correctly: Most of those who complain about cultural change processes lack a pragmatic implementation concept! One that removes the explosive energy and at the same time makes people want to change. Means an easy going cultural change. Far away from an inflated initiative making people sit back and wait until it has run out of steam.
"We need a mission statement, common values,
a different corporate culture!"
Sorry, but with this simple logic you can't win a flowerpot. Of course everyone wants a good corporate culture. But when it becomes concrete, after the initial approval follows the big finger pointing "I have always said that Mr. X and Ms. Y must change their behaviour".
The need for change is seen less in themselves.
As you can see, you need a different approach
for cultural change!
And that's exactly the way I go
with my system of an integrated
cultural change.
What do I do
fundamentally DIFFERENT?

I link the cultural change to an
operational change project …
by leaving the people in a typical, operationally necessary improvement project. This might be a restructuring, an automation or mostly a productivity project. Cultural change is generated naturally in the project business – as a by-product, so to speak.
Projects show the true face of corporate culture
One thing is common to all projects: people have to leave their comfort zone! They feel pressure of time and success and they need to focus on the upcoming change. In such moments you experience the true corporate culture. Without any mask.
Pressure in connection with change generates emotions. And these emotions make one by one drop the mask. A classical domino effect. And with it you have ideal conditions for entering a successful culture change process.
People need to find a strong desire for change!
In everyday business the masks are maintained. The established system is reasonably stable. It's more convenient to play the familiar role. The perceived pressure to act in matters of cultural change is too low. However, if you put people in a situation in which a change in behaviour brings them a noticeable advantage, their willingness to change will change within a very short time.
The great cultural change initiatives
usually fade away…
Perhaps your company has already developed a mission statement. Or corporate values, a vision? And maybe the idea even created some euphoria at first?
"Culture change: Finally something happens, finally they got it!"
But I wouldn't be surprised if the big workshop wave and the countless activities, trainings and marketing measures were followed by the big disillusionment after 1 – 2 years.
Cultural change needs a tangible benefit for everyone!
If the benefit of your cultural change lies in the future, you can calculate how great your personal commitment will be. Think about how you feel when they put the umpteenth carrot in front of you. Please note, after all the disappointments of the last years! Then you will certainly no longer cheer. Frustration is too deep, belief in a real improvement is too far away.
However, if you create a personal benefit for people that can be felt by everyone. From day one! Yes, then you create suction. Then people want more of it.
Imagine, your colleagues experience real pleasure in cultural change!
And make your vision of a credibly lived corporate culture come true. Fulfilling work and economic success!
Ha-ha-ha, very funny, Mr. Geelhaar!
And how is that supposed to work?
That sounds utopian at first. But since I have been working exactly according to this kind of cultural change, I have led every cultural change process to success. And the best part is:
I can rely on the fact that people have a personal interest in cultural change. They have a vested interest in it.
This is every entrepreneur's and manager's dream!
And this method, through which cultural change becomes a useful tool for each individual, this method also works for you.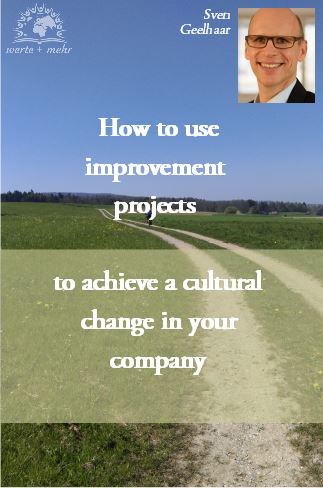 I have refined this completely stress-free method of integrated cultural change in 20 years of my work in industry and self-employment. In local projects as well as in international group initiatives with over 50 integrated locations. I took several detours that cost me a lot of nerves, time and money. Using this method saves you all this. You start at the 20-year development stage and get off to a flying start.
My system of integrated cultural change guarantees me in projects that both the cultural change in the company and the improvement project are on the road to success. No panic calls in the late evening or on weekends. My customers can sleep peacefully and already think about the next improvement project.
This system of integrated cultural change
enables you to enjoy your work!
Gone are the days when you mainly had to deal with emotional conflicts, sensitivities and blockages. Instead of focusing on the content. Now you can manage true improvement. You invest your energy in the activities that provide the greatest benefit.
I invite you:
Copy my concept to successfully
inspire people for cultural change…
I will teach you step by step how this success-proven system of integrated cultural change works in detail. How you can copy every single step for your company. You will learn "How to use improvement projects to achieve a cultural change in your company". With a specific project in your company – Live!
You learn about cultural change:
How to inspire people for a cultural change and at the same time making your improvement projects more successful.
The 3 most important success factors in integrated cultural change.
How to structure the improvement project to achieve cultural change.
4 little-known ideas on how to avoid waste in the project and thus increase your efficiency.
Where your true customers of cultural change are, whom you should take special care of.
What you need labour representatives for and how you can make them partners.
These 8 rules determine your peaceful sleep.
The 10 deadly sins of culture change.
Which errors you should avoid when starting the project.
What communication really means.
How to create a desire for change.
The best way to remove emotions out of change.
How to create credibility and
Making a profit out of humanity & ecological responsibility.
Which 7 questions save the company a lot of money and improve the working atmosphere.
How to make good even better (CIP).
And that is just the icing on the cake of the know-how with which you inspire people for cultural change and make your company even more successful.

All the methods I'll tell you about,
can be implemented quickly!
In addition, you will receive a wide range of free material to help you with your cultural change.
My system of integrated cultural change "How to use improvement projects to achieve a cultural change in your company" is so clear and practical that you would like to start today. Because… it makes you feel comfortable and it works.
What can you expect from your new approach?
in cultural change?
If you apply my method of integrated cultural change, you will…
take your company to a new, even more successful level, both culturally and economically
know exactly how to set up your culture change process as part of your improvement project
have a process structure that allows you to continuously measure success
create visible and convincing benefits from the very first day
have a controlling system that makes it clear to everyone involved at what level of development the organisation is currently at
feel the suction that the Quick Wins create from the very beginning
and feel a willingness to change and a dynamic that they have not yet experienced in a similar form
earn respect, appreciation and recognition through your actions
feel how the mood in the project team, in the affected organizational areas and in the company is changing
sense the increasing trust and the openness associated with it
recognize the great effect of simple rules and behaviors
And these are just a few of many successes you will achieve. If you use the system "How to use change projects to achieve a cultural change in your company".

How do you know that this method
is exactly what you're looking for?
You are motivated and have a clear vision of your corporate culture: people like to go to work, support each other, treat each other with respect and develop their potential. Even those who have been hidden so far. Economic success is the tangible consequence.
You also know that vision and reality are far apart. Nevertheless, or precisely for this reason, you want to embark on a journey of cultural change.
So you know where you want to go,
but you're still missing the right way…
Maybe you have already tried different ways to succeed. But none of them has completely satisfied you? In any case, you want to be successful, give people AND the company the maximum benefit. You have the talent, experience and sensitivity to take responsibility for cultural change. But you still need this last brick to get closer to your vision:
"How you dissolve people's inner defenses
and generate enthusiasm for cultural change."
Don't worry, this will change with the system "How to use improvement projects to achieve a cultural change in your company". Step by step.
All right, how much will the coaching cost?
As a former senior executive in top management, I know how tight budgets are. And how important it is to question every issue. Do I really need coaching? Haven't I attended enough seminars, read literature and managed projects? Is this investment worthwhile for me and my company?
At the same time, however, I know – and I am sure you will agree with me on this – that nothing is more important than making a cultural change succeed. I'm sure you've also seen too much burnt earth like I did.
Ultimately, you want to be successful. A cultural change that is developing into a self-starter and bears fruit. Instead of challenging each individual and "carrying the dog to hunt". Nobody wants that. And yet this happens far too often. You want a cultural change that is driven by the people.
The step by step coaching
will relieve you from this miserable treadmill forever. You will know exactly which levers to use. To activate the source of motivation inside the people and to make cultural change a self-starter.
Since I do not know your specific situation, any cost statement for the coaching would be made up of thin air. But I can already tell you one thing: the benefits exceed the costs by far with fast payback.
To geht a more detailed picture of me and my
integrated cultural change:

Change your culture successfully now and make your company fit and robust for the future!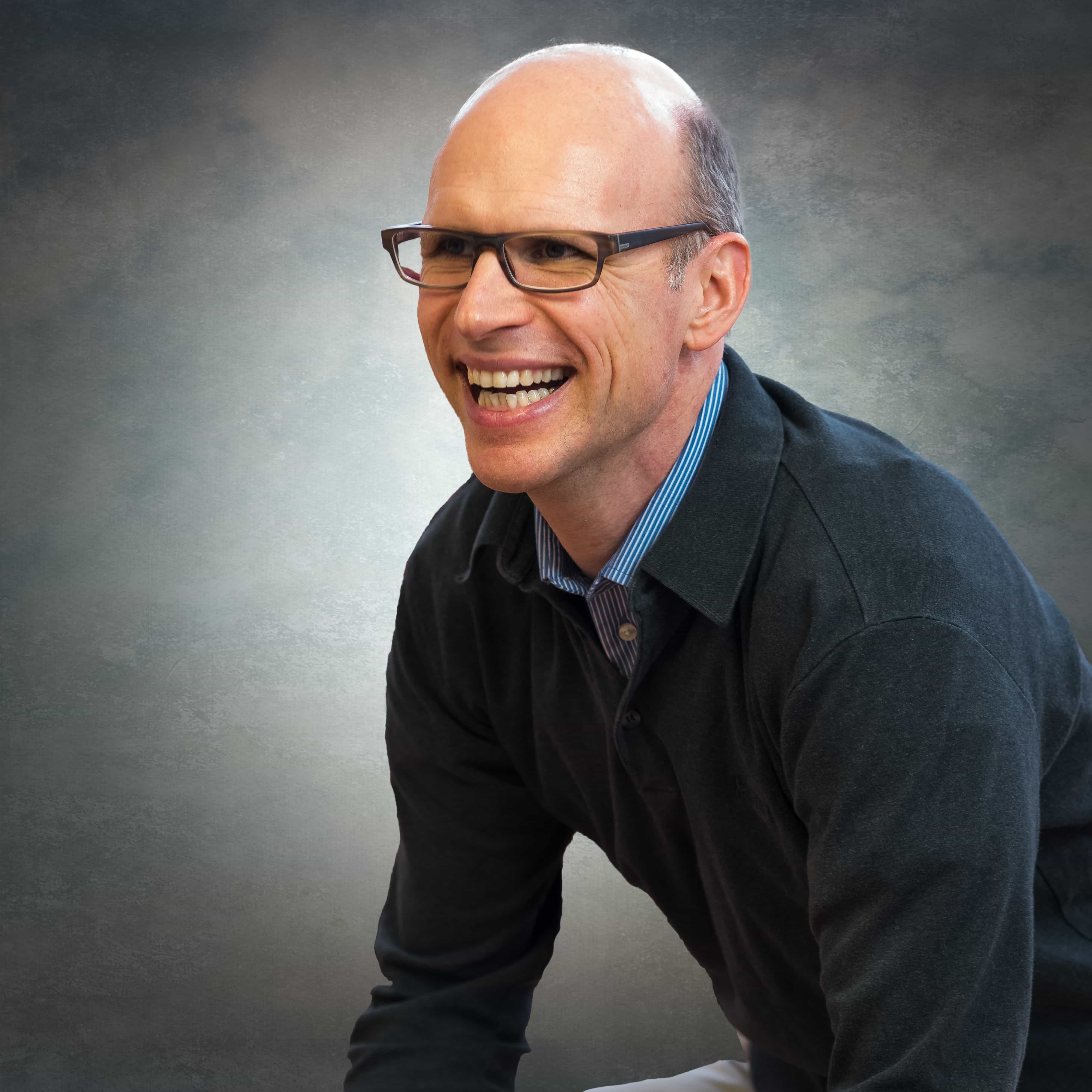 I can rely on my system to be successful. In different cultures, in different industries. People enjoy the cultural change, the freedom gained and the wonderful opportunities it offers them. Stress-free and fulfilling! I'm enjoying this!
P.S.: You still have doubts?